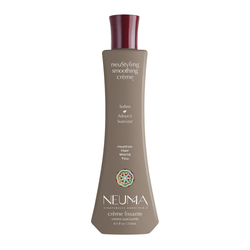 Neuma. Neustyling smoothing cream - 250 ml
250 ml
For whom: For all hair types.
Information: • Preserves the hydration of the hair while providing a light shine. Smoothes frizz and the rebellious strands. Protects from heat and can withstand moisture. Leaves the hair smooth and silky with a healthy and natural shine..
Use:Apply a small amount on wet or dry hair to smooth the hair.