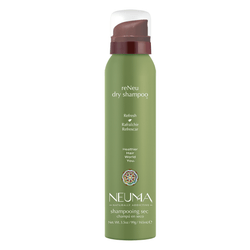 Neuma. Reneu dry shampoo - 165 ml
165 ml
For whom: For all hair types.
Information: Natural rice and tapioca starch powders (without talc)
- absorbs excess sebum
- neutralizes odours
- creates slight volume
- maintains natural shine
Use: Separate the hair into sections. Spray on the root 6 to 10 inches from the head. Leave on for a few minutes and brush the hair.