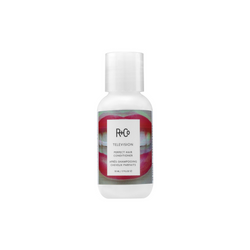 R + Co. television Conditioner -50 ml ("mix minis")
50 ml
For whom: Anyone who wants beautiful, healthy and camera-ready hair.
Information: The perfect hair revolution will be on TV - smile! Television Shampoo + Conditioner gives you everything you need: volume, shine, softness and smoothness. That's why they are perfect!
Use: Apply a quarter of the shampoo to wet hair. Rince. Continue with the conditioner, apply it to the lengths and distribute it over the ends and roots.