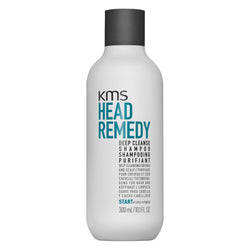 KMS. Cleansing shampoo Head Remedy - 300 ml
300 ml
300 ml
For whom:All types of hair.
Information: Removes residues of products, minerals, polluting particles and limestone accumulated on the surface of the hair. Its soft action is suitable for daily use. Leaves clean and glowing hair healthy.
Use:  foam, rinse, then repeat if necessary. Continue with the after-shampoo of your choice.