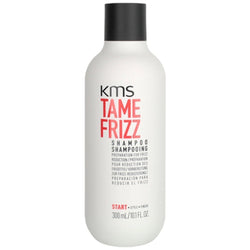 KMS. Shampoo Tame Frizz - 300 ml
300 ml
For whom: All types of hair.
Information:  The first step to tame frizzy hair.Facilitates styling and gives up to 100% reduction of the frizziness * (* As part of a START ritual. STYLE. FINISH. with the range TAME FRIZZ)
Use: Foam, then rinse. Repeat if necessary. Continue with the after-shampoo of your choice.